Concentration Requirements
For the current descriptions and listings of concentration requirements for a degree in Applied Mathematics, please visit: the University Bulletin.
APMA 1200
APMA 1210
APMA 1330
APMA 1360
APMA 1660
APMA 1690
APMA 1720
APMA 1740
MATH 1010
APMA 1180
APMA 1210
APMA 1330
APMA 1360
APMA 1660
APMA 1690
APMA 1720 (preferred)
APMA 1740
MATH 1010
Some areas of possible emphasis for focusing of elective courses are listed below.  Given the large number of course offerings in the biosciences and neuroscience, students are free to explore classes in these areas that are not listed below.  However, all classes must be appropriated by the concentration advisor.
Although concentration advisors for AM/Bio concentrators are from the Division of Applied Mathematics, faculty from Biology are available to all AM/Bio students for advising on biology courses & course planning, research in the Division of Biology & Medicine, biology related planning for after Brown, etc.  AM/Bio concentrators can sign up for advising using the BUE Advising Calendar.
BIOL 0280 - Introductory Biochemistry
BIO 1270 - Advanced Biochemistry
CHEM 0350/0360 - Organic Chemistry
CHEM 1230 - Chemical BIology
BIOL 0800 - Principles of Physiology
BIOL 1100 - Cell Physiology and Biophysics and/or appropriate bioengineering courses, such as the following:
BIOL 1090 - Polymer Science for Biomaterials
BIOL 1120 - Biomaterials
BIOL 1140 - Tissue Engineering
BIOL 1150 - Stem Cell Engineering
BIOL 1210 - Synthetic Biological Systems
BIOL 0410 and BIOL 0480 - Invertebrate Zoology and Evolutionary Biology
BIOL  0420 and BIOL 0430 - Principles of Ecology and the Evolution of Plant Diversity
BIOL 0470 - Genetics
BIOL 1420- Experimental Design in Ecology
BIOL 1430 - Computational Theory of Molecular Evolution and Population Genetics
BIOL 1465 - Human Population Genomics
BIOL 1540 - Molecular Genetics
APMA 0410 - Mathematical Methods in the Brain Sciences
BIOL 1100 - Cell Physiology and Biophysics
BIOL 1110 - Topics in Signal Transduction
BIOL 1190 - Synaptic Transmission and Plasticity
APMA-CS and APMA-ECON Professional Tracks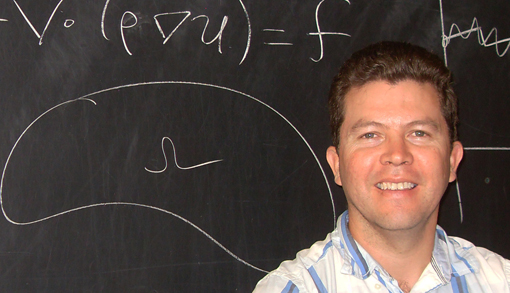 APMA-CS and APMA-ECON students who are in the professional tracks are required to do two summers of internships in areas related to their concentration in order to fulfill the concentration requirements.  The CPT Internship Form should be filled in as completely as possible.  Once you have entered all of the relevant information, please ask your concentration advisor to sign it.  Once signed, please bring this application to the Office of International and Student Scholar Services (OISSS).